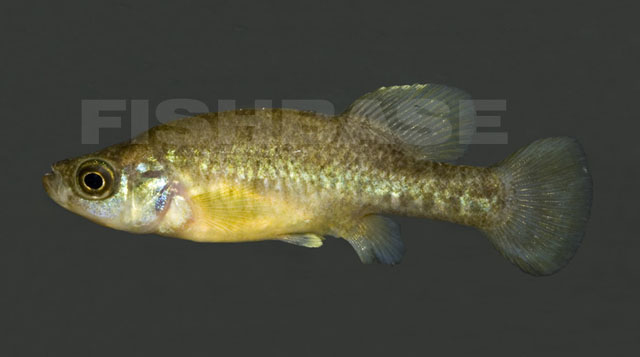 photo by Artigas Azas, J.M.

Goodeidae (Splitfins), subfamily: Goodeinae
10 cm TL (male/unsexed); 12 cm (female)
demersal; freshwater; brackish; pH range: 6.80000019073486 - 7.40000009536743; dH range: 5 - 10
Central America: endemic to the Lerma River basin, Mexico.
Critically Endangered (CR); Date assessed:

17 April 2018

(B1ab(i,ii,iii,iv)+2ab(i,ii,iii,iv)) Ref. (126983)
harmless
Source and more info: www.fishbase.org. For personal, classroom, and other internal use only. Not for publication.