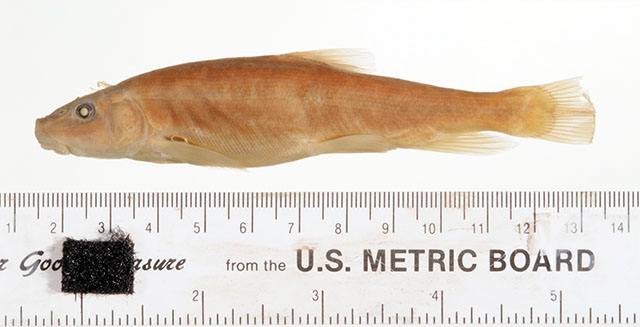 photo by Sandra J. Raredon / Smithsonian Institution, NMNH, Div. of Fishes

Catostomidae (Suckers), subfamily: Catostominae
20 cm TL (male/unsexed)
demersal; freshwater
North America: upper Rio Grande drainage in southern Colorado and New Mexico, USA south through Pacific Slope drainages to Durango and Zacatecas in Mexico.
Inhabits rocky pools, runs and riffles of small to medium rivers.
Data deficient (DD); Date assessed:

28 October 2011

Ref. (126983)
harmless
Source and more info: www.fishbase.org. For personal, classroom, and other internal use only. Not for publication.