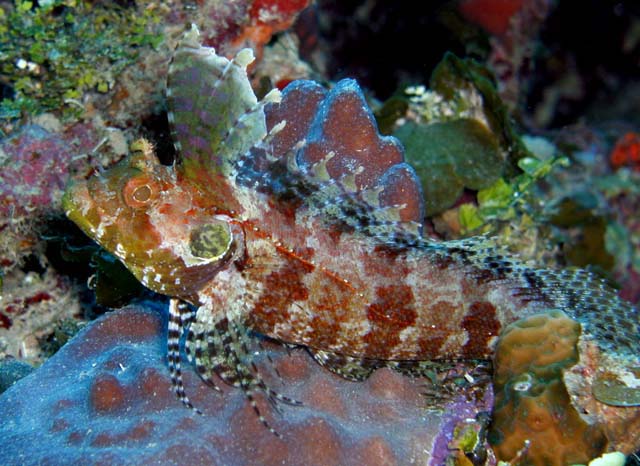 photo by Steele, M.A.

Labrisomidae (Labrisomids)
12 cm TL (male/unsexed)
reef-associated; marine; depth range 12 - 35 m
Western Central Atlantic: southern Bahamas, Hispaniola and the Virgin Islands to Venezuela.
Dorsal spines (total): 21-21; Dorsal soft rays (total): 12-12; Anal spines: 2-2; Anal soft rays: 22-22; Vertebrae: 37-38
Inhabits deeper reefs with abundant algae (Ref. 9710). May be easily approached (Ref. 9710).
Least Concern (LC); Date assessed:

18 October 2007

Ref. (126983)
harmless
Source and more info: www.fishbase.org. For personal, classroom, and other internal use only. Not for publication.