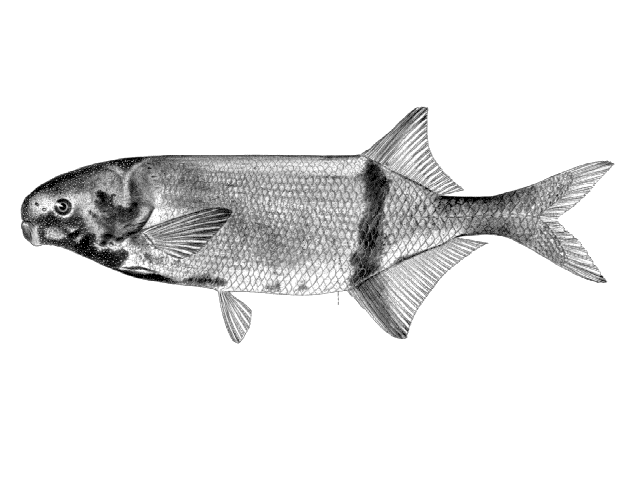 photo by Mertens, P.

Mormyridae (Elephantfishes)
11.4 cm TL (male/unsexed)
demersal; freshwater
Africa: Kwango River (middle Congo River basin) in Angola (Ref. 11970).
Dorsal spines (total): 0-0; Dorsal soft rays (total): 20-20; Anal spines: 0-0; Anal soft rays: 28-28
Vulnerable (VU); Date assessed:

16 February 2009

(B2ab(iii)) Ref. (126983)
harmless
Source and more info: www.fishbase.org. For personal, classroom, and other internal use only. Not for publication.