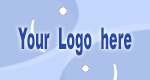 You can
sponsor
this page
Upload your photos and videos

Pictures | Google image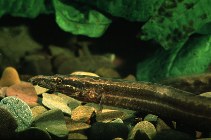 Mastacembelus frenatus
Picture by Seegers, L.

Environment: milieu / climate zone / depth range / distribution range Ecology
Freshwater; demersal; pH range: 7.4 - 8.4; dH range: 7 - 30. Tropical; 23°C - 27°C (Ref. 12468)
Africa: Lake Victoria through Lake Tanganyika and their associated catchment basins to the Upper Zambezi and Okavango Rivers (Ref. 6060). Also in the upper Congo River basin in Democratic Republic of the Congo (Ref. 2970, 45616, 93587) and Zambia (Ref. 246, 27609, 45616), in the Zambezi in Zimbabwe (Ref. 94654) and Angola (Ref. 120641) and in eastward flowing rivers of Tanzania (Ref. 4967, 41366).

Size / Weight / Age

Dorsal spines (total): 18 - 35; Dorsal soft rays (total): 64-73; Anal spines: 2; Anal soft rays: 67 - 80; Vertebrae: 95 - 96. Diagnosis: Anterior nostril in the form of a short tentacle; snout produced as a fleshy appendage (Ref. 34290). Number of dorsal-fin spines 18-35; anal fin with 2 separate spines (Ref. 34290, 123814). Colour extremely variable, ground colour brown with a variable reticulated and blotched pattern (Ref. 34290).
Mainly riverine species, but also occurs in lakes near river mouths and in vegetated fringes and in swamps (Ref. 80296). Also found in rapids where it hides among rocks (Ref. 85214). Essentially a sedentary fish, nocturnal and usually waiting for its prey to swim or drift within range whereupon fish will dart out of its shelter to seize it (Ref. 89002). Feeds on aquatic insect larvae (Ref. 80296), lithophilic insects (Ref. 12526), fish (Ref. 13624, 27292), shrimps (Ref. 246, 80296), oligochetes and occasionally vegetable matter (Ref. 80296, 89002). Breeds during flood season, in inundated areas (Ref. 80296). Eggs yellow and large, probably spawned among water weeds (Ref. 89002).
Life cycle and mating behavior

Maturity

| Reproduction |

Spawning

|

Eggs

|

Fecundity

|

Larvae
Travers, R.A., G. Eynikel and D.F.E. Thys van den Audenaerde, 1986. Mastacembelidae. p. 415-427. In J. Daget, J.-P. Gosse and D.F.E. Thys van den Audenaerde (eds.) Check-list of the freshwater fishes of Africa (CLOFFA). ISNB, Brussels; MRAC, Tervuren; and ORSTOM, Paris. Vol. 2. (Ref. 6060)

IUCN Red List Status (Ref. 126983)

Human uses
Tools

Special reports

Download XML

Internet sources