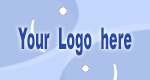 You can
sponsor
this page
Upload your photos and videos

Google image
No image available for this species;
drawing shows typical species in Mastacembelidae.
Classification / Names

Common names

| Synonyms | Catalog of Fishes(genus, species) |

ITIS

| CoL |

WoRMS

| Cloffa
Teleostei (teleosts) >
Synbranchiformes
(Spiny eels) >
Mastacembelidae
(Spiny eels)
Etymology:

Mastacembelus:

Greek, mastax, -agos = bite + Greek, emballo = to throw oneself (Ref. 45335);

apectoralis:

The species name, apectoralis, an adjective, alludes to the absence of pectoral fins, and is formed from the Latin 'a', meaning without, and 'pectoralis', a Latinized version of pectoral (Ref. 86808).

Environment: milieu / climate zone / depth range / distribution range Ecology
Freshwater; benthopelagic; depth range 3 - 7 m (Ref. 86808). Tropical
Africa: Lake Tanganyika in Zambia (Ref. 86808).

Size / Weight / Age

Short description Morphology |

Morphometrics
Dorsal spines (total): 32 - 34; Dorsal soft rays (total): 58-69; Anal spines: 3; Anal soft rays: 66 - 67; Vertebrae: 77 - 80. Diagnosis: Mastacembelus apectoralis differs from all other mastacembelid species by the absence of pectoral fins (Ref. 86808). It is endemic to Lake Tanganyika and is placed within the Lake Tanganyika species flock; it differs from other members of this radiation by a near absence of scales, present only on the margin of the caudal peduncle and between caudal-fin rays, a very short rostral appendage and well-developed adductor mandibulae muscles forming a distinctive head shape; the lack of pigmentation distinguishes this species from all other Tanganyikan species, with the exception of M. micropectus and M. cunningtoni, although the latter species has a distinctive dark spot on the caudal and pectoral fins; both M. apectoralis and its sister species, M. micropectus, lack teeth on the palatine; Mastacembelus apectoralis has 32-34 dorsal spines, and based on this count, is distinguished from five other species in the Lake Tanganyika flock, M. platysoma, M. zebratus, M. polli, M. cunningtoni and M. moorii, which have fewer spines, 21-29; however, all other Lake Tanganyika species have overlapping spine count ranges, 24-38, at least in part with that of M. apectoralis; vertebral counts of M. apectoralis, 77-80, are in the region of those of M. micropectus and M. albomaculatus, are greater than M. zebratus, but are lower than other Tanganyikan species (Ref. 86808).
Found in a complex rocky habitat, consisting of multiple layers of rock, at a depth of 3-7 m (Ref. 86808).
Life cycle and mating behavior

Maturity

| Reproduction |

Spawning

|

Eggs

|

Fecundity

|

Larvae
Brown, K.J., R. Britz, R. Bills, L. Rüber and J.J. Day, 2011. Pectoral fin loss in the Mastacembelidae: a new species from Lake Tanganyika. J. Zool. 284(4):286-293. (Ref. 86808)

IUCN Red List Status (Ref. 126983)

Human uses
Tools

Special reports

Download XML

Internet sources