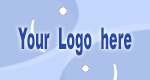 You can
sponsor
this page
Upload your 写真 and ビデオ

Pictures | グーグルの画像
Oxynoemacheilus bureschi
Picture by Sediva, A.

分類 / Names 共通名の | 類義語 | Catalog of Fishes(部類, 種) |

ITIS

| CoL |

WoRMS

|

Cloffa
Environment: milieu / climate zone / depth range / distribution range

生態学
Europe: Vardar to Vistonis drainages in Macedonia, Bulgaria, Greece (Ref. 59043). Reported from northwestern Turkey (Ref. 58342).

サイズ / 重さ / 年齢

Distinguished from its congeners in Europe by the possession of the following combination of characters: caudal fin forked; caudal peduncle depth 1.9-2.3 times in its length; eye diameter 21-26% HL; adult males with suborbital flap; lateral line reaching caudal base; dorsal fin with 8½ branched rays; and processus dentiformis present (Ref. 59043).
Inhabits flowing water with gravel to stone bottoms, usually in riffles and rapids. Spawns in June (Ref. 59043).
Life cycle and mating behavior

成熟

|

繁殖

| 放精 |

卵

|

生産力

|

幼生
Kottelat, M. and J. Freyhof, 2007. Handbook of European freshwater fishes. Publications Kottelat, Cornol and Freyhof, Berlin. 646 pp. (Ref. 59043)

Human uses
用具

特記事項

XMLをダウンロードして下さい

インターネットの情報源

Estimates based on models